Last night was the first snow of the year. It's late this year. Although I'm not a huge fan of the cold, looking out and seeing the snow blowing under the streetlamps on Mozart is a magical feeling. I really love it and it feels like things are really changing.
Tomorrow is already time again for
the Milwaukee Zine Fest
!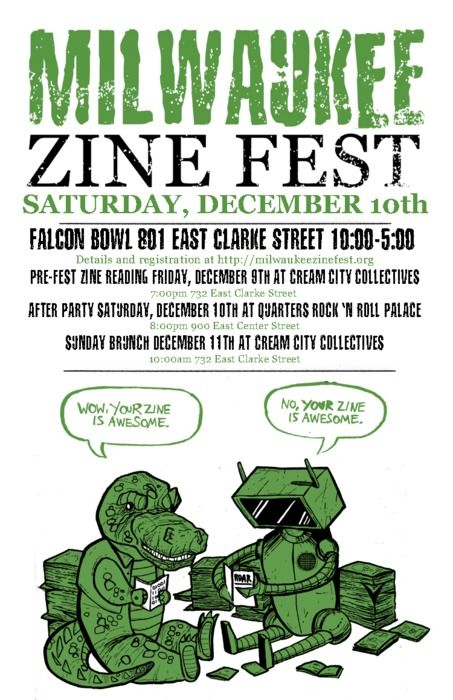 I love this zine fest because it marks the anniversary of Matt, Ramsey, Neil and I's decision to start Chicago Zine Fest. It was 3 years ago now already! Sadly, just Neil and I are left from the original crew but we'll be tabling with Zine Fest goods and our own zines tomorrow from 10-5 at the Falcon Bowl.
What new things will I have there?
Sadly, not much. I finished my book
Stella's Big Wish
at long last
Here is the cover:
And a couple sample pages:
I printed two copies through lulu and was going to get more but was not entirely happy with the printing...so I don't have any copies for Milwaukee unfortunately. I will figure it out soon and post more info when they're available! Hopefully soon!
Here are a couple of little drawings I did for my friend Jamie's website (more about that in the future too!)
"party/happy/fun" pic:
"trading" pic:
And lastly, Chicago Zine Fest is in full swing. Can't begin to say how excited I am about things going on this year. Holiday fundraiser, with our NEW ARTWORK by the amazing Lilli Carré