Big News is registration for the Chicago Zine Fest is now open!
We're anticipating being able to sell out 100 tables this year--pretty crazy.
Also have some big name special guests including Aaron Cometbus, Al Burian, Cindy Crabb, Anne Elizabeth Moore, John Porcellino, Lilli Carre, Jeffrey Brown, and more!
It's going to be an awesome time!
Please visit our website and check out our new artwork done by the amazing
Edie Fake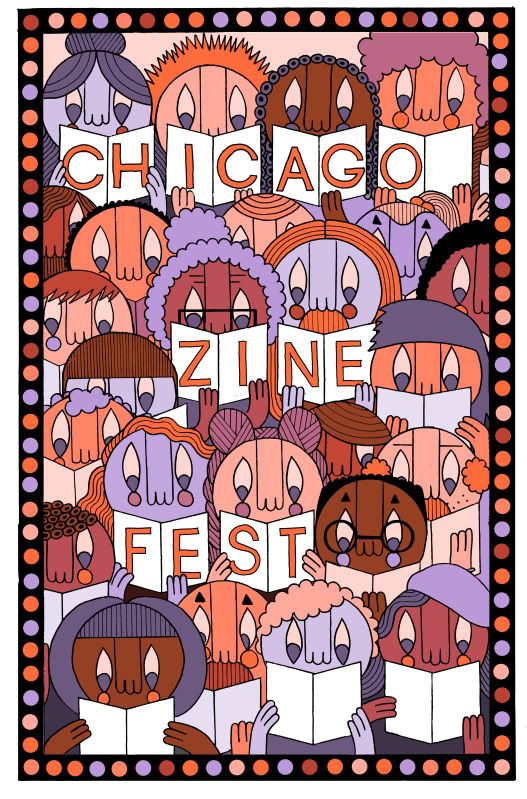 http://www.chicagozinefest.org/
I'm also taking on a new project down at the 64th Street Print Shop, which is basically an abandoned print shop funded by U of C that myself and 3 other girls from my letterpress class have decided to start up again. We went down last Wednesday to scope it out and do some cleaning. It's going to take a lot of work but I think we can get it up and running soon. Here's a photo Elizabeth snapped after moving all the drawers of type and stacking them in the shelving. Moving drawers of type around is definitely going to help my triceps!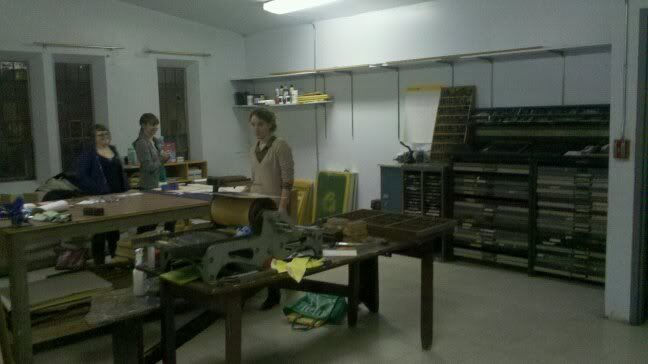 I also became a very proud and happy Aunt the day after Thanksgiving.
Here's a comic about that..sort of...
Happy Holidays Everyone!!